got this email:
Quote:
Ailill…Ladbrokes informed me today that you have 410 Status Points. You need 1100 to qualify for this promotion.

Please resubmit your account for approval when you've reached 1100 Status Points.

If you feel this is a mistake, please send me a screenshot showing otherwise and I'll discuss it with my Affiliate Manager, thanks.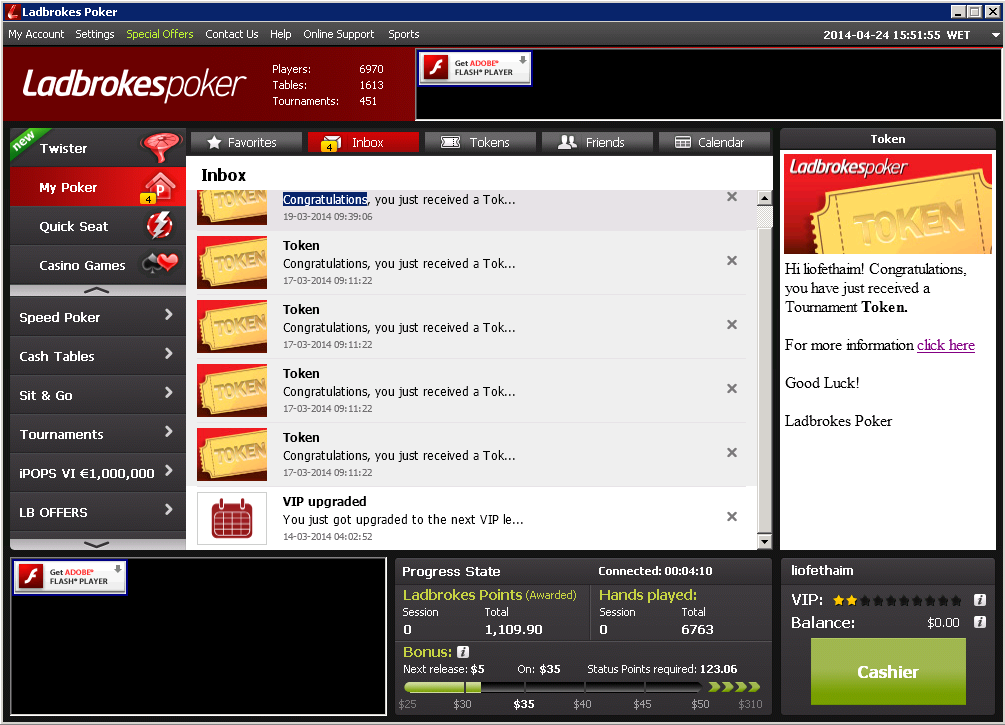 1109.90 points